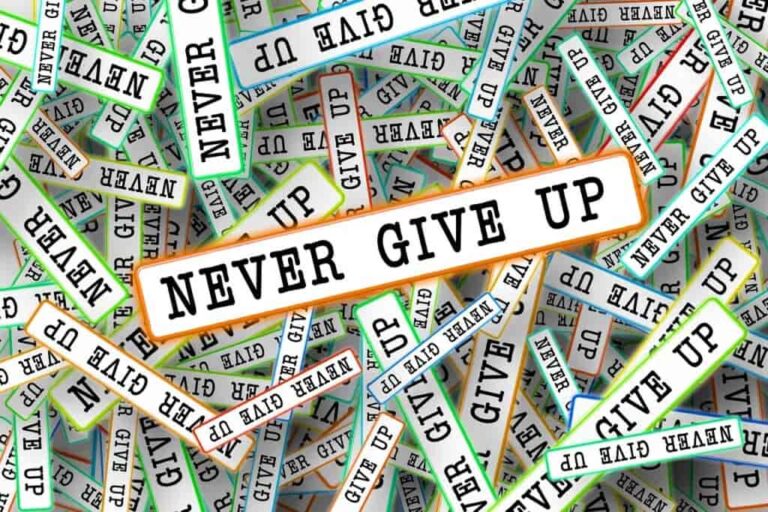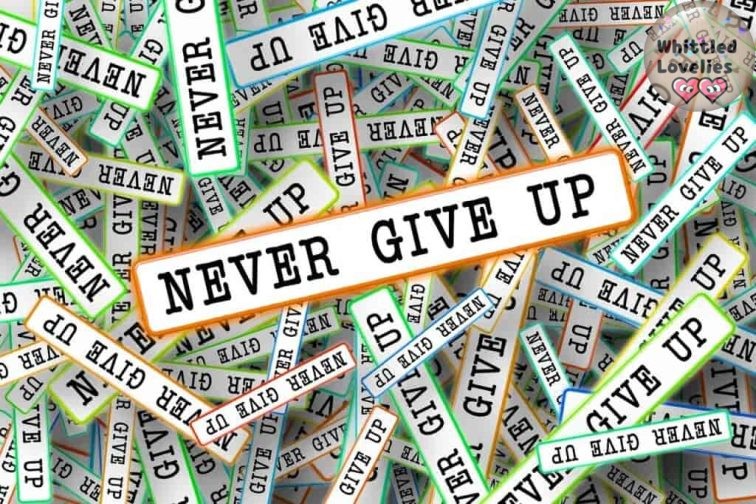 First woodcarving doesn't satisfy you?Don't give up!
Published December 26, 2020 – Reading Time: 6 minutes
How many times will it have happened to you to start a new activity and think that you are not at all suited for it. Today I tell you very sincerely, that if your first woodcarving does not satisfy you, you should not give up. From the first you can only improve!
The story of my first woodcarving project
With a little bit of shame I show my first subject to the whole world. My mother, as soon as she saw it, said: "how cute". Accompanied by those typical faces when you don't know how not to embarrass the other person but you think it's rubbish.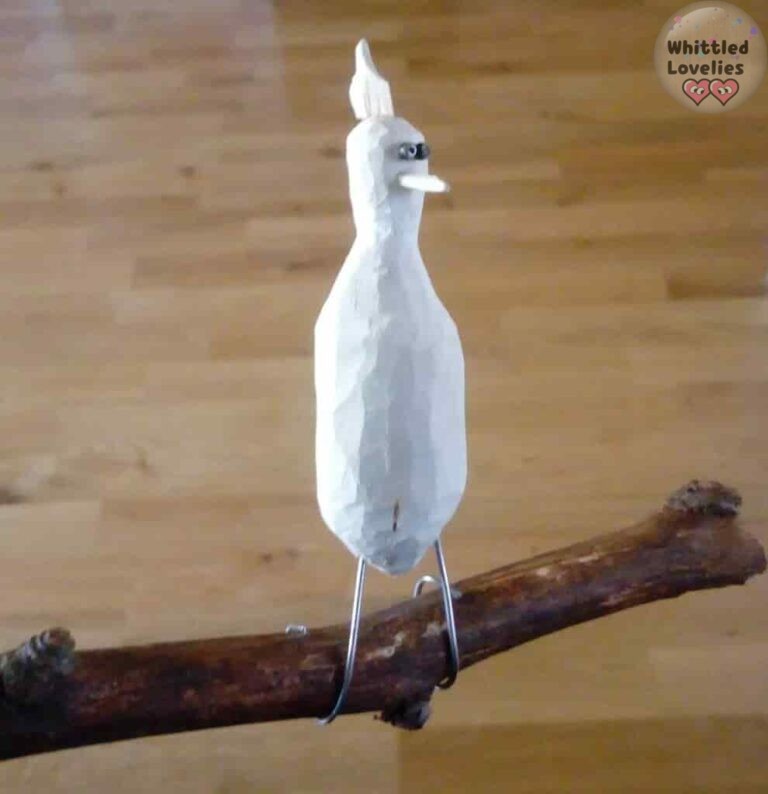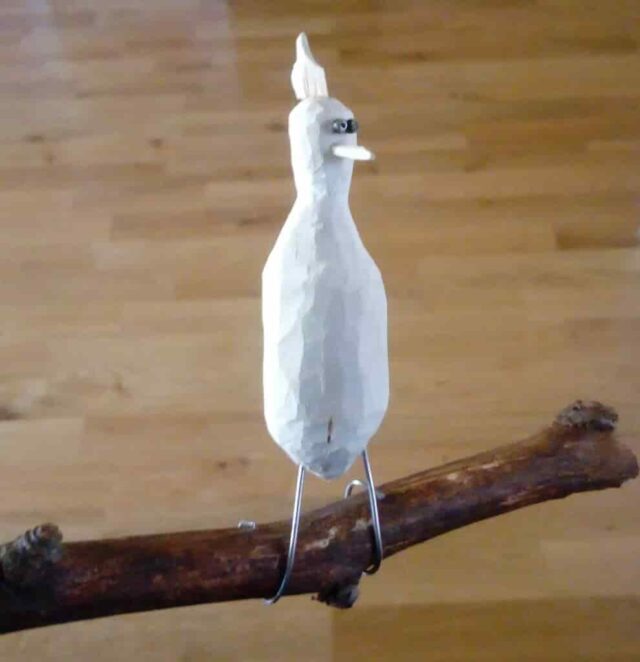 As I told you in the previous article, I was in Slovakia. After return to my country, I couldn't wait to buy the right tools to start carving wood. I didn't feel ready for the spoon level yet, so I thought I would try with something I thought was easier, like a little bird.
So I run to the first DIY shop I find on my way from the airport to my house and start to discover that evidently, here in northern Italy, we are more interested in grilling meat on the BBQ or whitewashing the house than carving wood. I had to ask a salesman who showed me the only thing they had: a set of razor blades with a couple of handles for the inserts. Value 4.99euro.
I have to admit that I was really disappointed, but the desire to get started was too great, so, knowing that I would probably break them in two seconds, I bought them anyway, together with a set of mini gouges of equal value and quality.
As soon as I got home I was impatient. I thought:
What will the gouges ever be used for?
I live in the countryside and I have no shortage of wood!
And of course, in the far corner of my mind, there's a little voice…. Will I be able to do it?
With that adrenaline that always follows me happily in my reckless ideas, I rush off to look for wood, until I discover that the wood I have for the winter is too hard and dry for my set of cutters, so I fall back on a branch of basswood. The blade runs fast and without too much effort. The first layer of bark is removed, the wood is sweating, it has just been cut and despite this I start to struggle to cut it and I begin to suspect that it was not as easy as I thought.
I really like my 'risk' attitude. I always start things without knowing anything, I think about what seems logical to use or do and I start, I am a fan of the motto that you have to start somewhere, but knowing me, I never start from the basics. New television? Puah, the instructions, better to touch every existing button, sooner or later I understand how it works and so on for everything else…!
A project?
What do I want to do?
How am I going to do it?
How big will it be?
What will I need to achieve my goal?
Nah, kids' stuff, I was just intent on removing wood chips from my twig. I was thinking of a little cartoon bird. I'm much more in the cartoon genre in drawings too. I've never been good at more serious drawings, I think I have more of a "hand" for generously imaginative things. So I used to imagine a little bird standing there like Woody Woodpecker, I'm sure audiences more older will remember that.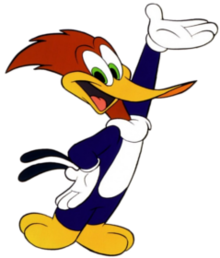 It doesn't take me long to realise that maybe, just maybe, the wood is too small in diameter to allow me anything! So the picture gets longer and longer and I have no room for wings, arms, nothing! Since I don't even have the slightest idea how to make a beak, a tail, let alone eyes, I get busy breaking a beaded bracelet and salvaging pieces of scrap carved wood..
I find that despite everything the image created is funny enough not to end up in the stove so I end it with a soft wire to make two feet and it ends up on a twig to support it. It never even made it to the colour stage after my mother's strong comment peremptorily decreed the end of my woodcarving career.
After this test, in a mixture of disappointment and little free time after work, I stop. But the heart of wood continues to beat outside and inside me. Complicit in the lockdown of this wacky 2020, while everyone is launching into balcony choirs I start my uncertain steps, but this time, I follow a tutorial!
See you in the next article about my Wood Adventures in the Wood World! Bye! See you soon!
---
In this article I have suggested the following products:
Join the Facebook group!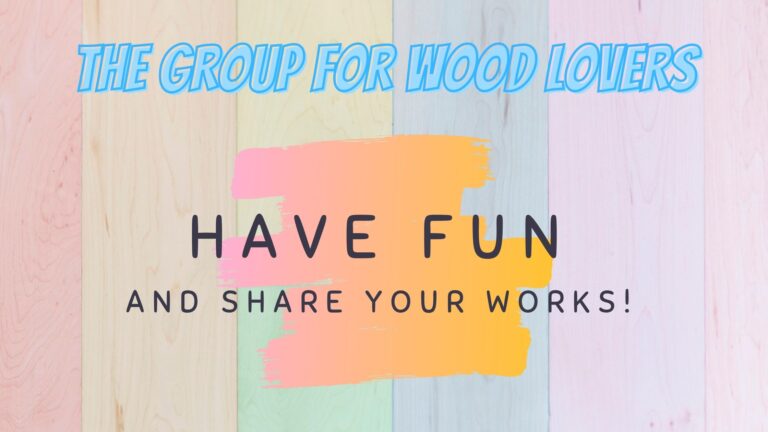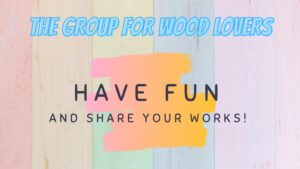 You can share your work and find new inspiration!