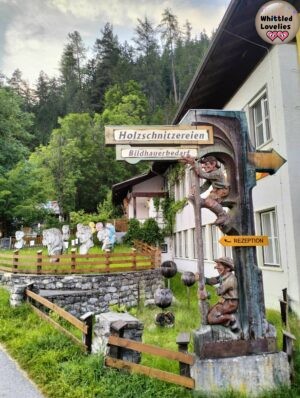 Woodcarving School Geisler-Moroder
Published on August 15, 2023 – Reading Time: 9 minutes
Hello everyone and welcome back to the blog, or welcome to it! Today I want to tease you with a slightly different vacation idea. If you want to have a special vacation, one that combines nature, wellness and woodcarving, you just have to consider heading to the Austrian Woodcarving School Geisler-Moroder!
The territory
Austria is a small European Union state located in Central Europe. It is landlocked but rich in lakes and beautiful mountains. Vienna is its capital city and is rich in history and worldly diversions.
Moving away from the big cities we can go into its many valleys full of natural beauty. Today I want to tell you about one valley in particular, namely the Lech Valley where a gem is hidden: a village called Elbigenalp that is the home of woodcarvers.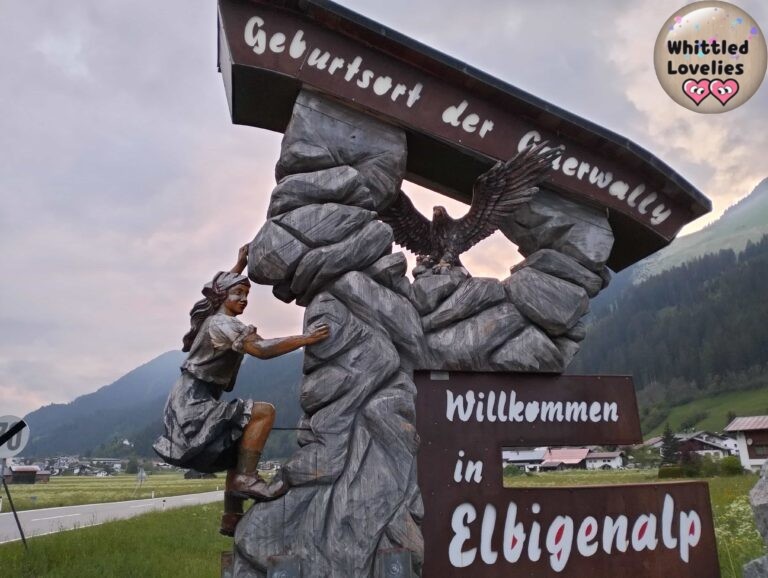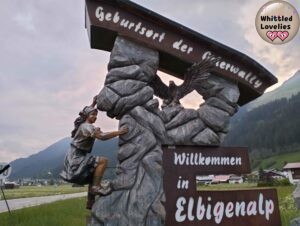 This valley is not particularly rich or particularly well known like other more famous ones. It was for this very reason that the state, many years ago, roughly after World War II, decided to help the inhabitants, who were mainly devoted to farming and ranching, find a new source of income.
One only has to look around to see that an important asset here comes from the land and that is wood. Endless forests of larch, fir, pine, and stone pine dominate.
The history of the Woodcarving school Geisler-Moroder
And it is in Elbigenalp, Lechtal, in the Tyrol, that the first state school of woodcarving and woodworking is opened. Rudolf Geisler-Moroder, one of the area's leading sculptors, is the school's first director and would be for the next 33 years.
In the main church in the village of Elbigenalp (Reutte district), some of his works such as the altar or the statue of Christ on the Cross, perfectly carved and in perfect condition despite all these years, can still be seen.
The state's intent was to create an opportunity to have a profitable activity that could be carried out during the long winters when classic agricultural work was not possible.
By creating new sculptors, a large collection of carved objects could be had available to sell to tourists through souvenir stores throughout the Austrian Alps and thus lift the valley's economy.
With the first graduating sculptors, mainly sacred figures, the most sought-after ones, began to be massively produced. Gradually, statues representing the common life of farmers, ranchers and animals were also created.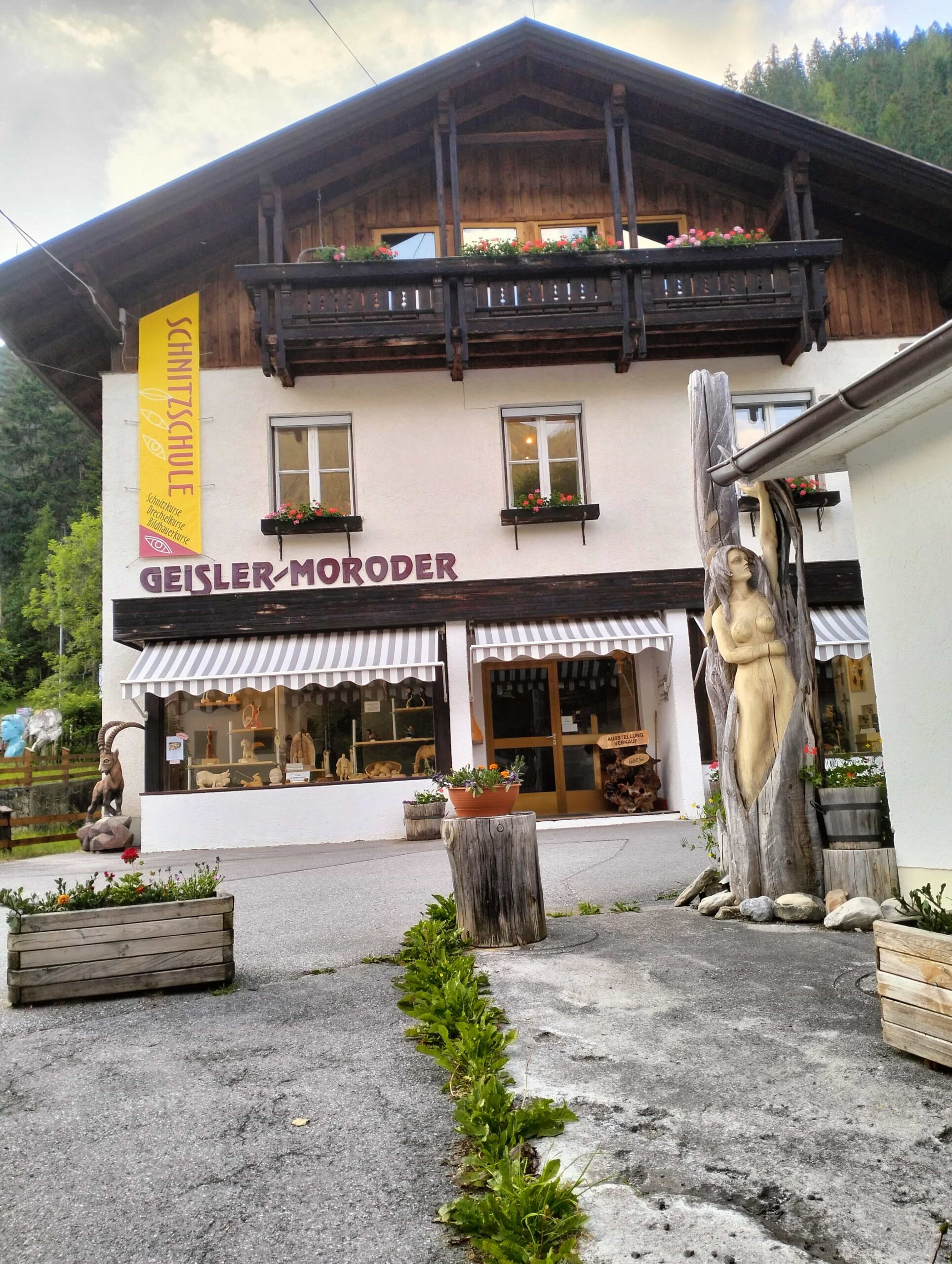 Because the idea was revolutionary and interesting, the need arose to build new spaces to gather wood workers and begin a rather massive production of wooden statues that are easily sold, despite the price not for everyone, to the many tourists who begin to frequent the valley.
So Rudof, begins construction of the company's new workshops "Holzbildhauerei Geisler-Moroder" where at least 35 woodcarvers from all over the valley are permanently employed.
Around the 1980s a slow crisis begins. Rudolf's son, Martin, decides to convert the production to a real, but private school that can involve not only children up to age 18, as in the state school, but more for adults.
How the woodcarving school works
And this is where I want to take you. This school, the Geisler-Moroder, is the holy grail of woodcarving. But not only Tyrolean woodcarving: there are courses in chainsaw carving, every other variety of wood carving, stone carving, courses in color, modeling, drawing, and of course theory and practice as well.
A really comprehensive school! Every Thursday morning you can also have a really interesting tour where the many things that can be done are explained. You can see all the machinery and the various statues that are used as models.
The school system is based on the fact that many people come here on vacation and want to combine business with pleasure, so one can take courses of one day, one weekend, or one or more weeks.
Outdoor activities visiting the surroundings are also organized for people who come with their families and not everyone is interested in participating in the school's courses. Basically, one can participate and the family can get involved in other activities or visits.
There are also course options for younger children, including a summer camping session, such as a nature retreat to help them integrate with other children, nature and wood.
People from all over the world come here to take part in classes. The easiest thing is to book a room directly at the facility, they have very nice and spacious rooms, and also take advantage of the convenient in-house restaurant.
Learning Tyrolean woodcarving
You can have classes practiced directly by teachers who are professional carvers. Classes are a maximum of 8 people so you can have full teacher attention.
The thing I found really interesting is that knife whittling, being a practice not typical of the area, is not taught here. In fact, being the teachers in the area, they teach what they do every day, carving with gouges, as Tyrolean tradition dictates.
Here we are not talking about Whittler or Woodcarver but about Holzbildhauer and Schnitzmeister. The former are the wood artists, who invent a subject and make it. The latter, on the other hand, are those who learn and make a copy of a matrix figure.
If after your courses you have grown fond of some instrument or machinery no problem, here you will also have the opportunity to buy them in the super-stocked store inside the facility.
You decide what to do!
In this carving school, when you arrive, you can also decide what you want to dedicate yourself to. Or be helped to understand your own level and learn even just what you want, such as carving only faces or feet and hands.
There are many model statues of a wide variety of subjects, from typically religious to animals to people. Each model is rated from a level of 0 to 6 based on the difficulty of execution, so you can start even being completely unfamiliar with woodcarving.
Many people find it more comfortable to start by following a pattern and repeating it to perfection. Other people, on the other hand, prefer to make their own idea and design, here with masters and tools of all varieties available it will be easier.
Stephan and his sister are the current heirs of the woodcarving school Gesiser-Moroder and are always at your disposal for any clarification in person at the school or online: info@schnitzschule.com, https://www.woodcarvingschool.com.
Wood and vacation
If, on the other hand, you do not feel up to starting your own journey yet and are just people who love this art in this valley you will have something to delight in. Almost every village has a major woodcarving store, usually very rich in different varieties.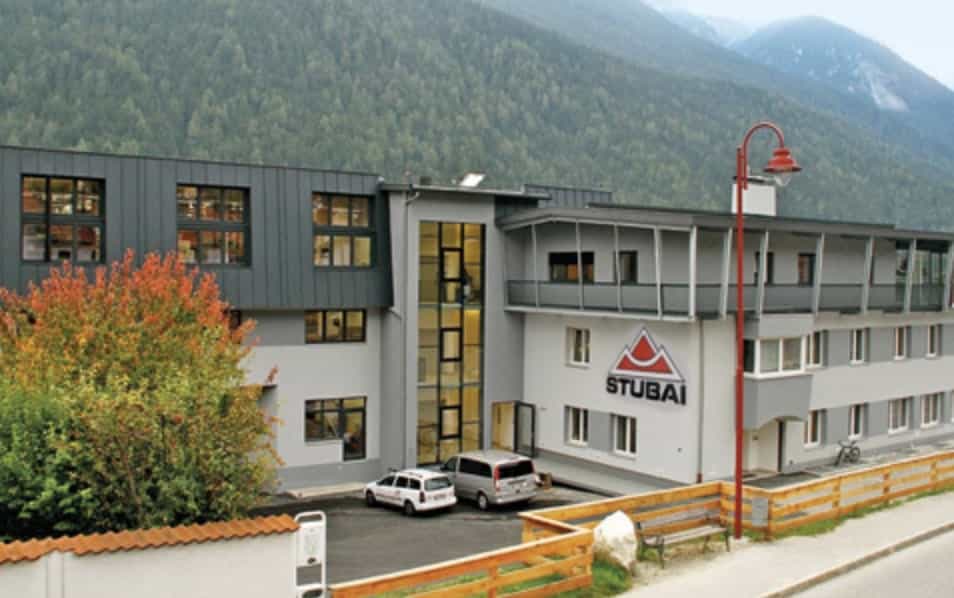 Then each house, has something simple and nice in the garden and everything is kept with great care and attention.
You might also consider a trip to another nearby valley, starting from Innsbruck, namely the Stubai Valley where you can visit the namesake factory where knives and huge quantities of types of woodcarving gouges are produced.
Not to mention that the vast boundless green spaces are perfect for indulging in the various sports of walking, hiking and mountain biking.
If after the articles, "The whittler does not go on holiday" ,"The gnome path: discovering the Maira Valley" and "Geocaching & Woodcarving" you have been inspired enough and decide that you want to take action this year, this is the place for you!
Maybe one day your best work can be displayed here in the ark, the showcase for small objects created by woodcarving school students from around the world!!! Happy vacations to all! 😘😘😘
---
In this article I have suggested the following products:
Join the Facebook group!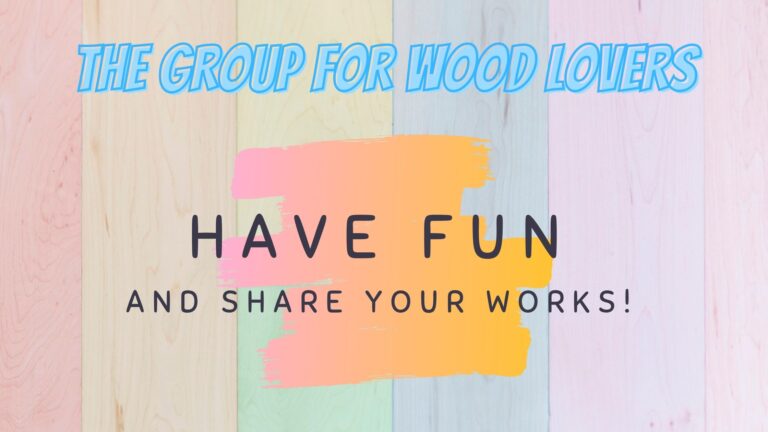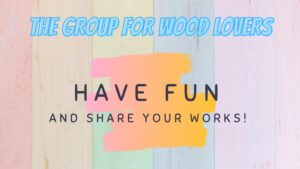 You can share your work and find new inspiration!