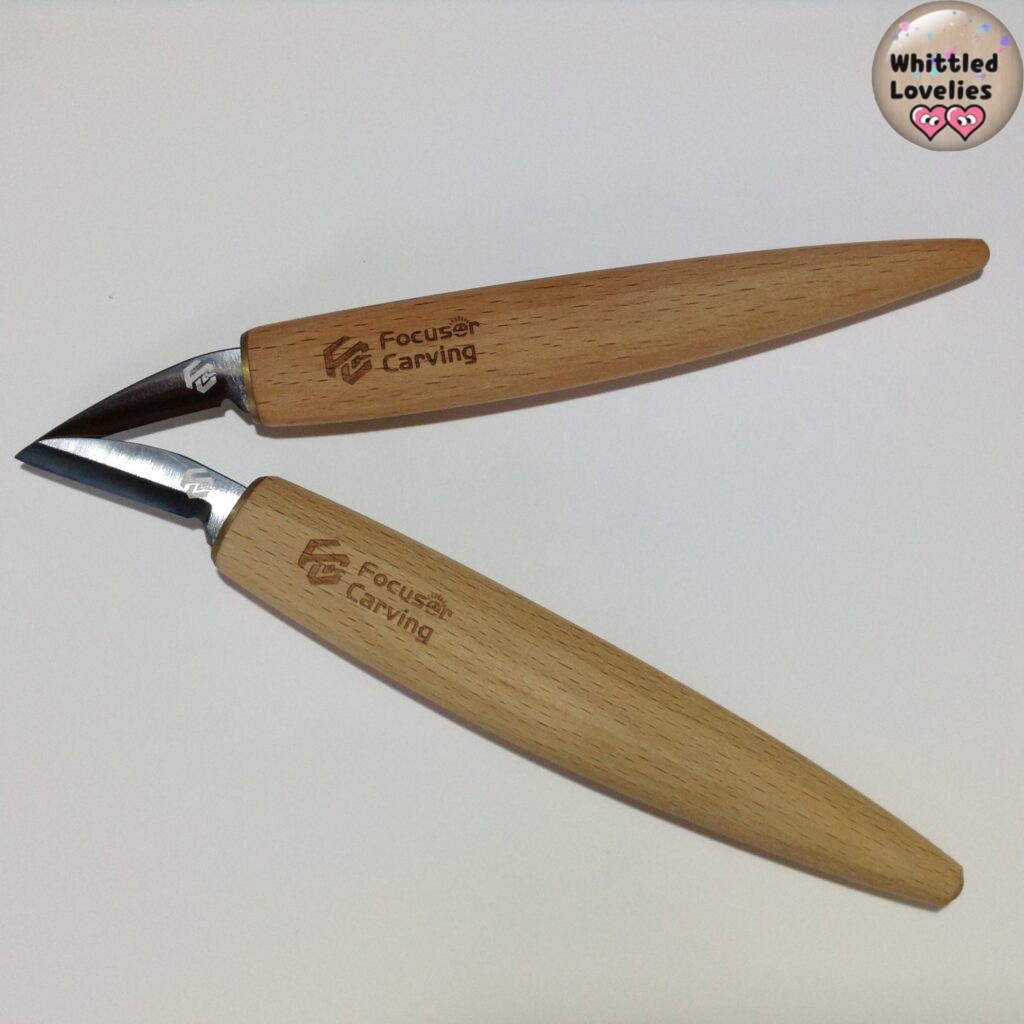 The Focuser Carving Knives
Published on 15 October 2023 – Reading time: 7 minutes
Hi all!!! A few months ago I received two knives to try from Focuser Carving. After careful testing and evaluation I can finally get around to telling you my impressions!
As usual, first a small introduction for those who have never heard of these knives before despite their rapid rise in the market.
Focuser Carving
is a relatively new brand starting its operations in 2019. Mike Simonou is one of the founders. Since its founding in 2015, his company has developed several branches all focused on metalworking.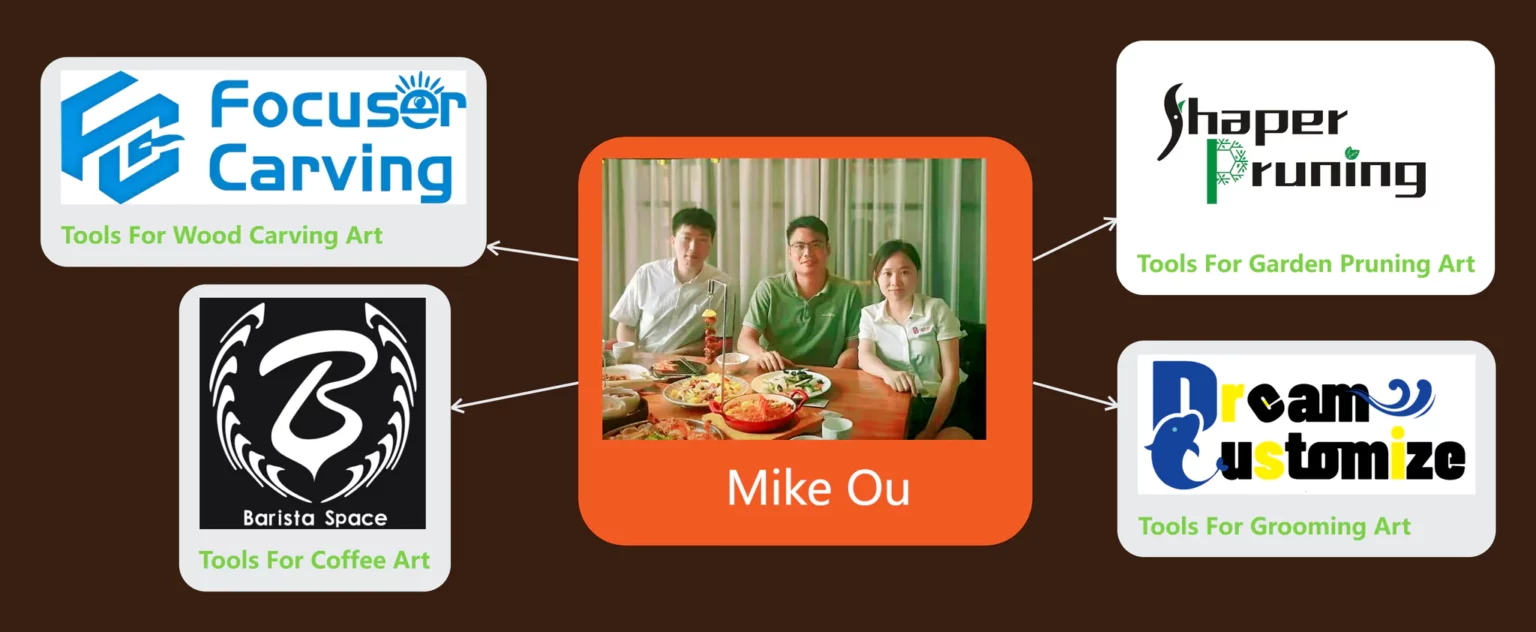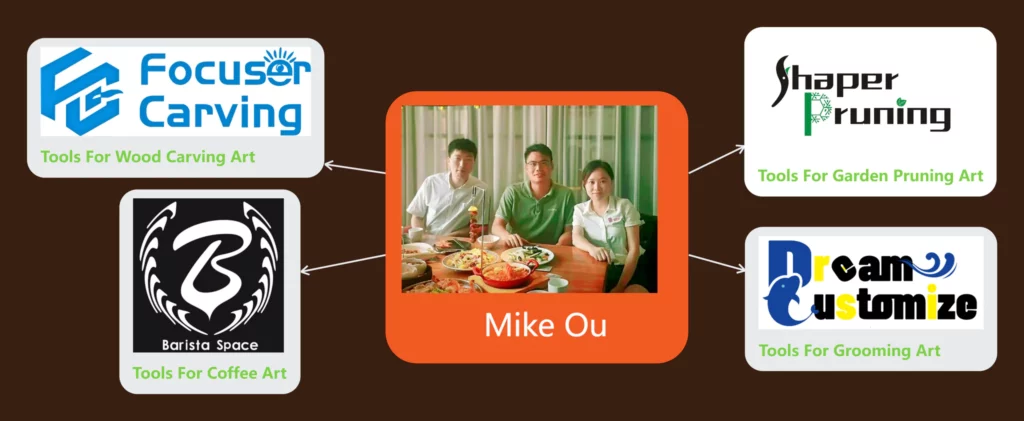 Several brands that head to one thought, how to help artists and workers do their work efficiently but without sacrificing design, all while trying to best combine value for money.
The Mike's brand we are most interested in is the Focuser Carving brand that produces knives, palm gouges, and chisels for all types of woodcarving.
Its catalog is regularly enriched with new blade shapes and sizes as they are always attentive to the needs and suggestions of their carving customers.
The knives I received for testing are the best sellers in the woodcarving knife category, as they are the most versatile sizes for different types of work; they are the FC001 and FC002.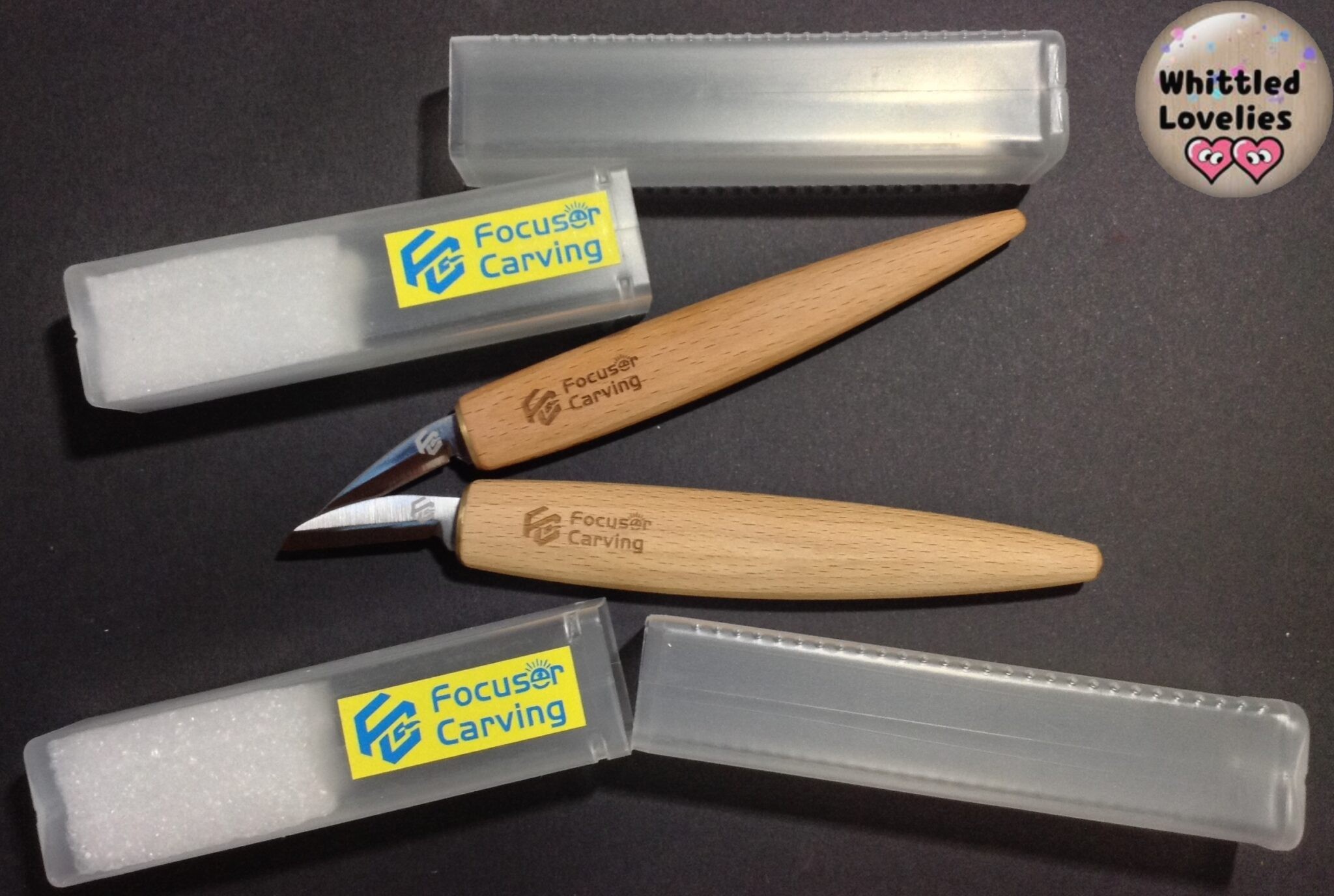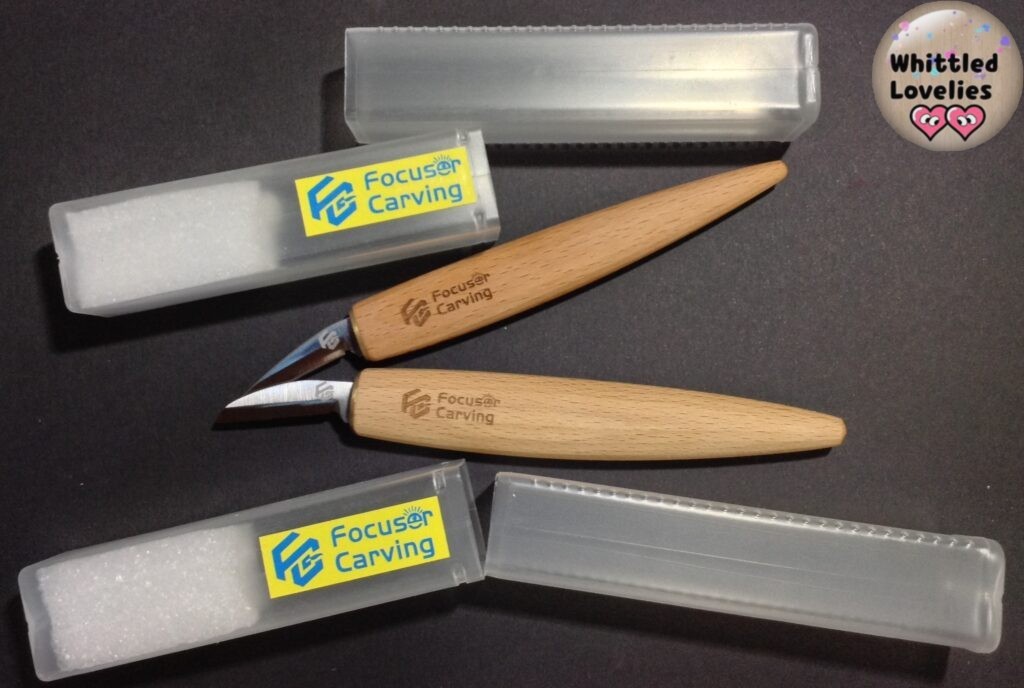 Let's go into detail
As you can see, they arrive packaged and in a nice plastic box that protects them. I understand that it is practical, but I would have preferred something more eco-friendly, despite the undoubted usefulness also in cost-cutting concept. I hope that this aspect can be further improved in the future.
FC001
Classic 3,2cm fixed woodcarving blade made of O1 tool steel, Rc-59-60. Handle not particularly ergonomic but very pleasant to the touch made of unlacquered beech wood.
One nice thing, for having custom knives or for a possible gift, is that upon request the mark is removed from the handle and replaced with a custom engraving.
Blade is a fair size and arrives already perfectly sharp. The nice rounding on the non-cutting side make it particularly suitable for push cuts or for any kind of cutting where control and greater strength are needed.
The knife is not very flexible, the blade is medium thick, but for an all-purpose knife it is optimal. When cutting there is no particular vibration noticeable it is stable and pleasant. Cutting is precise. The blade keeps its sharpness long enough.
FC002


Fixed detail blade, 3.8cm pin-point. Made from the same materials as FC001, it too is pleasant and reliable. The handle is thinner and makes any change of hand position easy.
The blade is somewhat thinner and therefore slightly flexible. Particularly suitable because of its shape for reaching awkward portions and, of course, carving details.
While this is a blade shape that I really like for its versatility, I must not recommend it. The tip is extremely thin and therefore very fragile, in fact, while using a soft wood and not having engaged it in work unsuitable for its use I broke it immediately.
What I can say in its defense is that I have this form of knife from other brands as well, with different steels and workmanship. The result is the same: I have broken all the pin points. They are attractive but evidently not for me!
My experience
These days I am doing a carving challenge, which I will tell you about later, and I have been using these two knives a lot. I have waited until I have used them extensively to share my experience.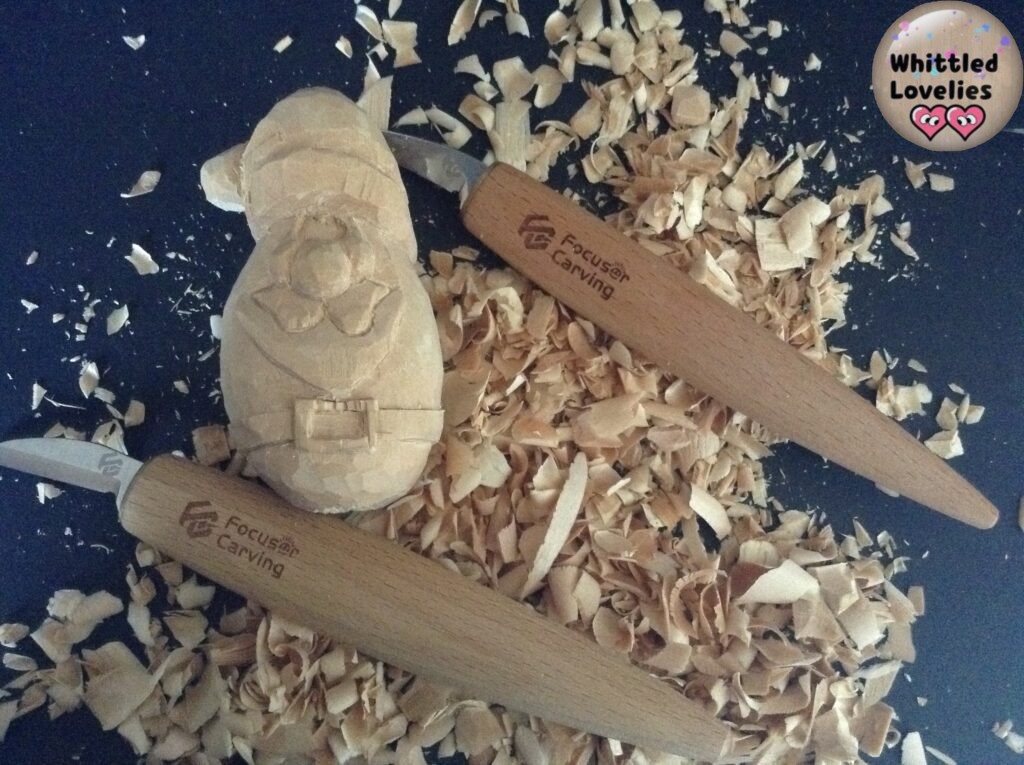 Almost every knife when it arrives is fascinating, they are new and normally have professional sharpenings that make you think all the wood is butter, but the real evaluation is done over time where you evaluate the strength and pain in your hands.
These knives are recommended only for soft woods, especially basswood. And in that sense they do their job well. If the intention was quality at the right price we are there. They are not top-of-the-line knives; they are beginner knives and should be judged as such.
The one thing you really need when starting out is a reliable knife that is not overpriced. These are knives that get the job done without making you regret the more emblazoned ones so much.
The Santa you see above was created by sketching the basic shape with a band saw. During the entire substantial carving part I sharpened the knives 1 time. It's a small thing, they don't tire the hands and don't take too much effort.
Are you intrigued but would like to see them compared to a similar knife from the better-known Flexcut brand? Want to see them at work to see if they are right for you? Never fear! Here is the video ready!
If you are still unsure about your choices, or even just to get some more information about other knives: measurements and impressions, but yes come on, even some advice, go read my latest knife-themed article: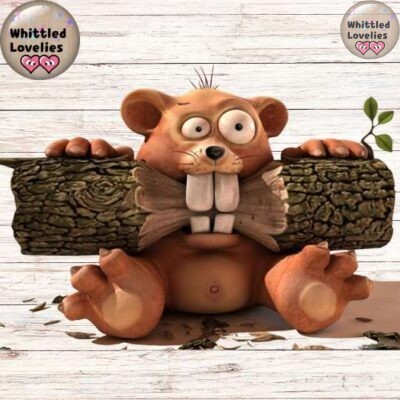 Let's talk about knives! Through tips and technical features, we try to unearth the best knives for woodcarving.
We have also reached the end of this article! I thank Mike and Focuser Carving for this invitation to rehearse and to all of you, hello! See you back here in a month with the usual Christmas preparation article! 🎄😘😘😘
---
In this article I have suggested the following products:
Join the Facebook group!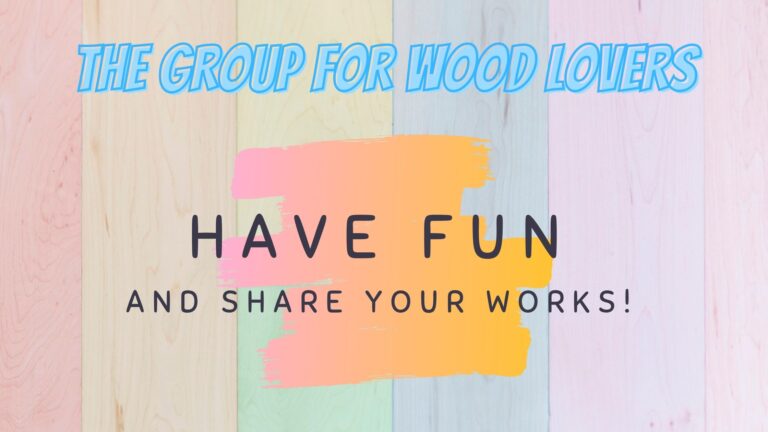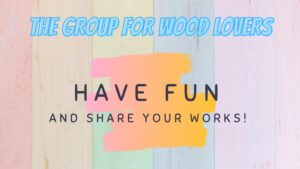 You can share your work and find new inspiration!