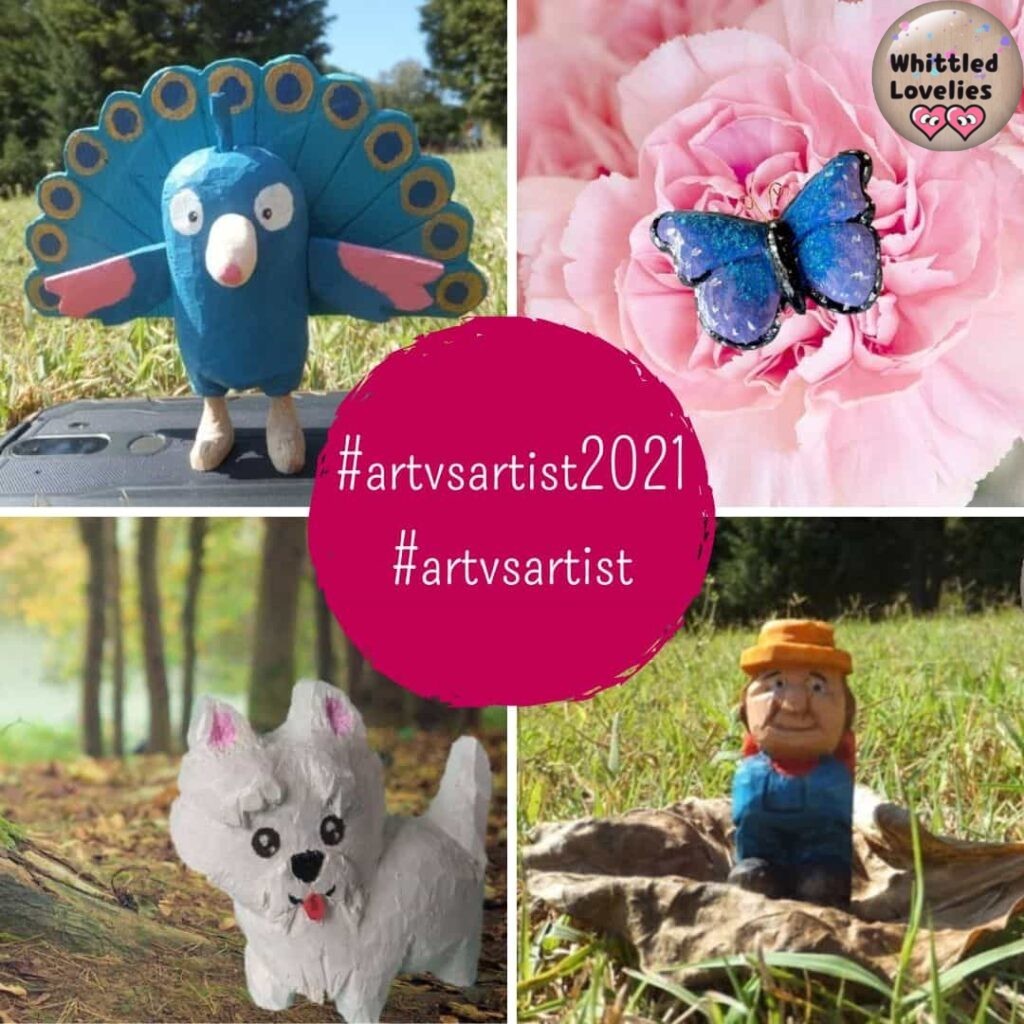 #artvsartist2021 #artvsartist
Published December 15, 2021 – Reading Time: 23 minutes
Here we are guys, just a few days before Christmas and in a flash this year will be over! It's time to take stock and take advantage of this moment to realize the magic we were able to do in this year. A very nice opportunity indeed comes from the hashtags #artvsartist 2021 and #artvsartist, but now let's take a step back….
The birth of #artvsartist
What exactly am I talking about? The hashtag "Art vs Artist" (#artvsartist) was born in 2016 posted, it seems, for the first time by @LaLadybugTV on Twitter.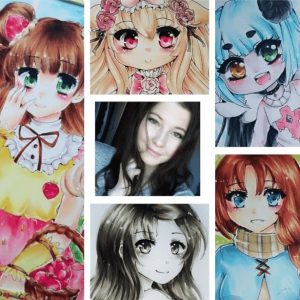 The post is composed of a grid collage of photos, normally up to 9, of the best works of the year. Inside, in the center, the photo of the artist.
Born, as we said on the Social Media Twitter, has become in a very short time a trend that has involved, as often happens, all the other social as an avalanche. In short every artist, of every art and from all over the world has begun to publish its grid of photos accompanied by these hasthtags (#).
The #'s are nothing more than virtual drawers that contain all the images posted by millions of users under the same label, thus allowing an easier search. As a side effect, in no small part, if you stumble upon a # that goes viral it means ending up in the trends of the moment and that equates to a mountain of unexpected views.
My year as a woodcarver
I opened my Instagram profile on December 20, 2020, posting some of my very first works. I remember always being too critical of myself and being impressed by the very fast growth of followers, in just 8 days I had reached 100!
With the first followers soon came my first woodcarving friends. Starting from nothing and feeling like I was part of something big and beautiful in such a short time was one of the most beautiful things I have ever experienced.
In those days I met so many people, from those who were just starting out like me and others who had long dominated the Instagram scenes. In the various messages we exchanged, I remember one in particular saying, "what a shame, you didn't make it to #artvsartist 2020 this year…" and it was a shame really, so this year I thought I'd be a big part of it!
As far as I'm concerned, it's not so much the fact that I lost some views, but rather that I couldn't attend a big party with all my friends. But above all the regret that, being new, I didn't have a year's work behind me to show.
It sounds stupid, but selecting the photos to make the collage is inevitable not to pause to find the emotions of when you finished those projects or pull the sums of your year of activity. Putting your own photo in the center is the signature, the famous "putting your face on it" that we often avoid showing when we publish our work.
My #artvsartist2021
Here is the selection of my work from this year:
lI know, I know, I said max 9 photos, but this isn't Instagram or Facebook so I may as well vent!!! 😎🤩 And if it all works, even if it's not a grid, I've found a way to not kill mobile readers with an endless series of photos to scroll through!!! 🤓😂😅
Thoughts on my wall of fame #artvsartist 😎☺️
Seeing, at a glance, my works I feel a mixture of incredulity and joy, most of the time I wonder how I managed to do it, the rest, although I know that the road is still long, I am happy to have undertaken it.
The beauty of growing up is seeing your own changes. The transition from subjects you created following tutorials to things you invented yourself with your imagination.
I can't say which of these works I'm most fond of, I couldn't even say which one gave me the most trouble, because as soon as you see it finished all the effort vanishes in a second and only the amazement at the creation remains.
Looking at the selection, I honestly don't see the improvement that you would imagine. Like: before it was sketchy and now I'm able to do a good job. Everything has always been different for me. Many people have a very systematic approach to things and carve the same object until they are fully satisfied with it, and in this case yes, that you can see the difference!
I, on the other hand, get bored doing the same things over and over again, and what always draws me in and takes me a little further is to try something new, a new challenge. So I can only see which of the works come out most like the starting idea, but not a precise escalation.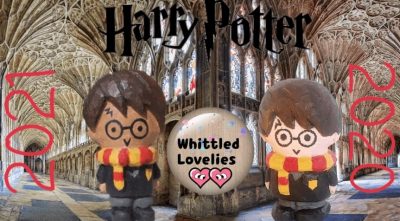 Harry Potter was one of the few instances where I had to experience a twin. Since this happened a year apart I found it interesting to try to take a comparison picture. I looked at it and looked at it again. Both have flaws and merits, but a definite maturation is not visible.
I can say that some cuts are more precise and clean or that the stroke of the face drawing is more secure but to all this there is an explanation that goes beyond the maturation as a carver. The real and only difference I see in my work is finally having knives worthy of the name. In 2020 and through early 2021, I was carving with a paper cutter, I can say I've worked wonders with it. 😌😅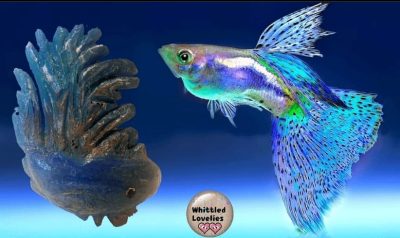 One example involves the fighting fish I made in early January it was terrible trying to make the fin with the cutter, if I had the precision gouges I have now the result would have been totally different.
And finally, to go back to the Harry Potter example, I finally found a brush that is so small and so sharp that I can finally make a clean line when I'm trying to draw a face!
Unfortunately, these photos are missing some subjects that have been the real development for me this year, (which I can't show because they are part of the Christmas gifts and must remain a surprise for my recipients!🤭🤫) I can tell you that I have seen growth in complexity. I now feel that I can venture into complicated cuts, that I have a better grasp of three-dimensionality, and that I can complete work that a year ago I could only dream of doing.
I didn't just become a carver this year, though. The path was intertwined with creating a blog from scratch, which was a natural evolution to my joy of finally being able to talk about what I like to people who like it!
My year as a blogger 😎☺️🤩
I won't hide from you how much it excites and amazes me to call myself a blogger! Sometimes I feel like I'm appropriating a term that is reserved for a select elite of VIPs, I don't know exactly why it evokes this in me. Maybe because we often hear about these new professions only when someone breaks through and becomes rich.
Many are not yet ready to hear that having a blog is a job, but I can assure you that it is. If you don't try it, like I did, you can't imagine what goes on behind the scenes. The hours of work are incalculable, it takes technical knowledge and unless you stumble upon some lucky break the payoff for all this work is pure glory.
If I had chosen an area like cosmetics, clothes, travel, the opportunities to work and be able to earn from it would have been a thousand times more concrete and faster. Running a blog that talks about an absolute niche topic like wood and carving is proof that what I do I do for passion and not for money.
The story of Whittled Lovelies.blog
The first article I wrote had a date of December 23, 2020. I was crazy with excitement after opening the Instagram profile. The affection of the carving community had opened up a world to me. It was no longer me alone carving following a tutorial in the safe environment of my home. I was exposed, my work was exposed, and my eyes were exposed to all the great work of other users.
I was helped, advised, praised, sometimes even veiledly criticized, but all in an atmosphere of respect, affection and sharing. I could not avoid thinking that in Italy, despite having solid traditions of carving, especially in the wooded regions of the north, it is virtually impossible to find material to study this art.
Talking with other novice Italian carvers, I've had confirmation that our paths are intertwined by following tutorials from artists overseas. If you don't know English you're cut off, and in Italy, at least up until my generation, the study of languages was never given too much weight, unfortunately…
So I thought I could do something, that I could help others like me to find ideas and materials, finally in our language. Full of enthusiasm I opened the blog in a free platform.
I had no idea of the work that awaited me, I wasn't even sure that it was possible, that anyone would be interested in it, or that I would be up for a challenge of this caliber. Instead, the reception had been amazing!
A few months later I decided to invest in the future of this blog by switching to my own domain. And the blog began to take shape, to expand, to evolve. Of course, the easiest solution could have been to open a youtube channel and make video tutorials too, but it's not my way. It takes totally different communication skills that I don't feel like I have at all.
Not to mention my aversion to things that are always the same.😩 As the blog evolved, it began to be enriched with various types of articles, giving me the opportunity to talk about myself and my experiences and a bit of everything. Wood is too beautiful to relegate it only to technical articles about carving. Hence the idea of keeping the focus clearly on carving but giving the possibility to range 360 degrees on the subject.
For those who follow me from the first articles, for those who have not missed the first migration of the domain that unfortunately caused many technical problems and not, will remember that there have been several changes, including graphics.
In building the blog I can say that I can see the growth and maturity that I can't see in my own carving. The adjustments, the tweaks, the technicalities, and the desire to want to pursue a bilingual site not done by google translate.
My #artvsartist
And while I can't show you the technical, or graphic evolution, I can still create my #artvsartist 2021 #artvsartist for this art as well and show you this year of work! (P.s. the article continues after the grid! 😉)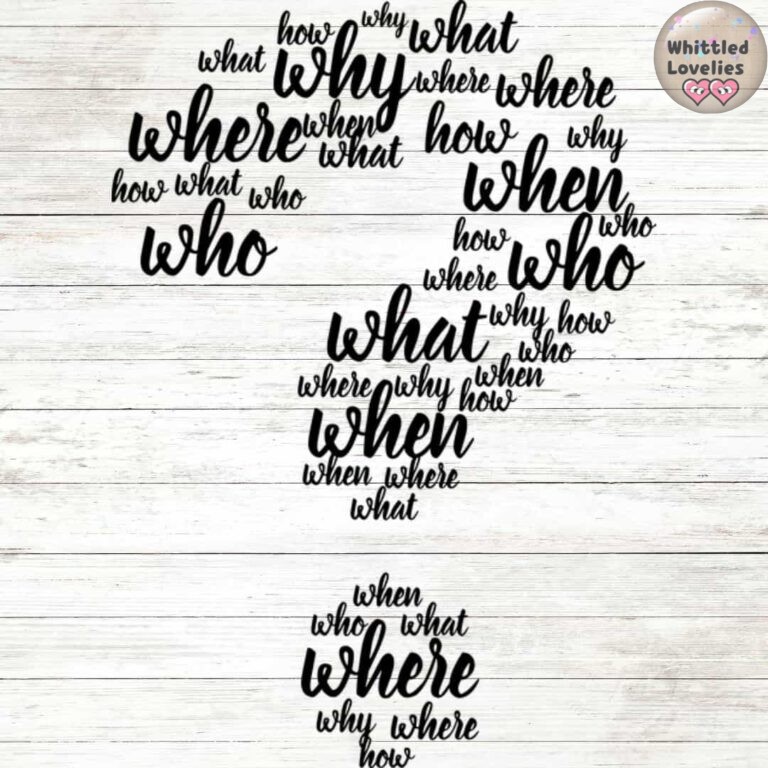 In this tutorial I try to shed light on all the aspects that need to be assessed before starting a woodcarving project
If you venture to read it, I'm sure you too will notice the difference between the first and last articles. The curious thing was: my interest in wanting to create an all-Italian blog for Italians and discovering that instead the vast majority of visitors to this blog are foreigners!! 😳😓😵 Pity!
This year of work has taught me that the most important thing is to do things with passion, not to give up and to accept with joy the things that happen to us.
Wall of fame thoughts from the blog #artvsartist ☺️
While the magic for the carving world comes from discovering that I can attempt more and more complicated projects, the magic of my year of blogging comes from the comments from you, the readers. The emails I receive, the photos you send me, the comments on social.
With every feedback from you, I get excited. Seeing that you will have Christmas decorations that I suggested, or knowing that a piece of advice from me helped you through a difficult situation is a gratification that goes far beyond money or hours of work. It's an immense joy.
This # helps me not only to make a self-reflection on my work, but gives me the opportunity to thank you all, from all over the world, for being with me in this journey. Thank you for your trust and affection, I am honored!
Knowing that you like what I do is an incentive to do more and more and better! So, all the best to you and your loved ones. May this holiday season bring joy and happiness to your homes. As for us, see you next year with a new article. Let's start building the material for our next #artvsartist 2022!!!
🤩🎉🎉🤩
---
In this article I have suggested the following products:
Join the Facebook group!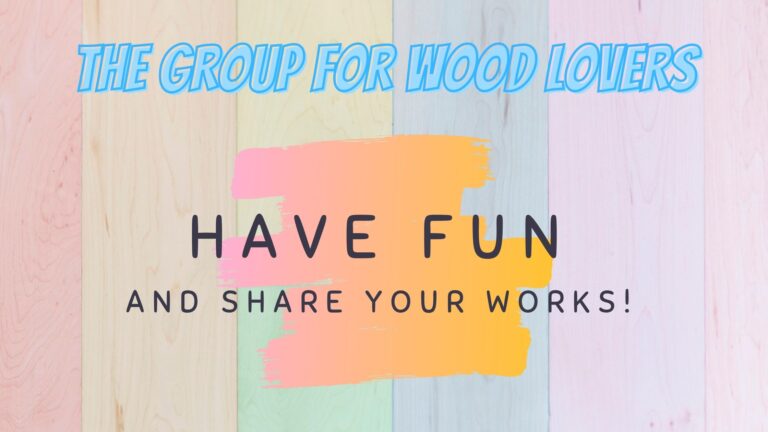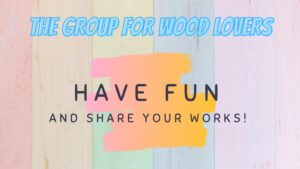 You can share your work and find new inspiration!